Kurhaus, Nieuwstraat 1 - Apartment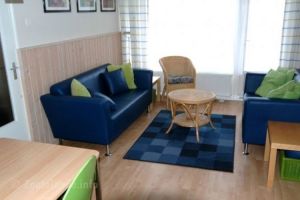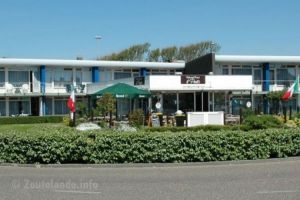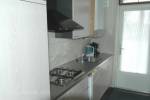 Comfortabel appartement vlak aan de Zeeuwse kust. Gelegen in de prachtige kustplaats Zoutelande met het strand vlakbij. Dit appartement in combinatie met de omgeving zorgt voor een onvergetelijke vakantie.

Het appartement is ingericht voor 3 of 4 personen met twee slaapkamers. Ook beschikt het appartement over een moderne open keuken en een badkamer met douche, toilet en wastafel.
Ruime woonkamer met balkon(boven) of terras(beneden), tv met kabelaansluiting, overal gratis WiFi.
Ieder appartement heeft een parkeerplaats, u kunt gebruik maken van een overdekte fietsenstalling met oplaadpunt.

Het appartement is zeer gunstig gelegen, op 50 mtr. van overgang naar strand op 75 mtr. van centrum dorp Zoutelande, het dorp met de schoonste stranden en de meeste zonuren van Nederland, door Zoover in 2017 gekwalificeerd als "beste strand en dorp van Nederland!"

Ook kunt u in de omgeving prachtig fietsen en wandelen.
In Zoutelande en omgeving is altijd iets te beleven , toeristenmarkten, musea, sportactiviteiten, subtropisch zwembad, fietsverhuur.
Tevens kunt u heerlijk genieten op een van de strandpaviljoens of terrasjes die allen te voet bereikbaar zijn met voldoende keuze voor een hapje of een drankje.
For information and reservation
Westkust Holiday
Westkapelseweg 17, Zoutelande
tel. +31 118 561 823
mob. +31 653 672 272
mail.
E-mail
web.
Website
Characteristics
Price indication: €450,00 to €720,00 per week.
Max. 4 personen.

Bedrooms: 2.
Bedden: 2.
Stapelbed.
Bathrooms: 1.

Floor space: ±50 m².
Pets allowed after consultation.
No smoking.
Kitchen
Refrigerator.
Freezer compartment.
Coffee machine.
Water boiler.
Oven.
Outside
Terrace.
Balcony.
Garden furniture.
Car parking place.
Bicycle storage.
Storage room.
Location
Distance to the beach: ±50 m.
Distance to the city centre: ±80 m.
Not on holiday park.
By the sea.
Occupancy rate
October 2022
39
1
2
40
3
4
5
6
7
8
9
41
10
11
12
13
14
15
16
42
17
18
19
20
21
22
23
43
24
25
26
27
28
29
30
44
31
November 2022
44
1
2
3
4
5
6
45
7
8
9
10
11
12
13
46
14
15
16
17
18
19
20
47
21
22
23
24
25
26
27
48
28
29
30
December 2022
48
1
2
3
4
49
5
6
7
8
9
10
11
50
12
13
14
15
16
17
18
51
19
20
21
22
23
24
25
52
26
27
28
29
30
31
January 2023
52
1
01
2
3
4
5
6
7
8
02
9
10
11
12
13
14
15
03
16
17
18
19
20
21
22
04
23
24
25
26
27
28
29
05
30
31
February 2023
05
1
2
3
4
5
06
6
7
8
9
10
11
12
07
13
14
15
16
17
18
19
08
20
21
22
23
24
25
26
09
27
28
March 2023
09
1
2
3
4
5
10
6
7
8
9
10
11
12
11
13
14
15
16
17
18
19
12
20
21
22
23
24
25
26
13
27
28
29
30
31
April 2023
13
1
2
14
3
4
5
6
7
8
9
15
10
11
12
13
14
15
16
16
17
18
19
20
21
22
23
17
24
25
26
27
28
29
30
May 2023
18
1
2
3
4
5
6
7
19
8
9
10
11
12
13
14
20
15
16
17
18
19
20
21
21
22
23
24
25
26
27
28
22
29
30
31
June 2023
22
1
2
3
4
23
5
6
7
8
9
10
11
24
12
13
14
15
16
17
18
25
19
20
21
22
23
24
25
26
26
27
28
29
30
July 2023
26
1
2
27
3
4
5
6
7
8
9
28
10
11
12
13
14
15
16
29
17
18
19
20
21
22
23
30
24
25
26
27
28
29
30
31
31
August 2023
31
1
2
3
4
5
6
32
7
8
9
10
11
12
13
33
14
15
16
17
18
19
20
34
21
22
23
24
25
26
27
35
28
29
30
31
September 2023
35
1
2
3
36
4
5
6
7
8
9
10
37
11
12
13
14
15
16
17
38
18
19
20
21
22
23
24
39
25
26
27
28
29
30
October 2023
39
1
40
2
3
4
5
6
7
8
41
9
10
11
12
13
14
15
42
16
17
18
19
20
21
22
43
23
24
25
26
27
28
29
44
30
31
November 2023
44
1
2
3
4
5
45
6
7
8
9
10
11
12
46
13
14
15
16
17
18
19
47
20
21
22
23
24
25
26
48
27
28
29
30
December 2023
48
1
2
3
49
4
5
6
7
8
9
10
50
11
12
13
14
15
16
17
51
18
19
20
21
22
23
24
52
25
26
27
28
29
30
31
January 2024
01
1
2
3
4
5
6
7
02
8
9
10
11
12
13
14
03
15
16
17
18
19
20
21
04
22
23
24
25
26
27
28
05
29
30
31
Location