Lighthouse 't Hoge Licht - Westkapelle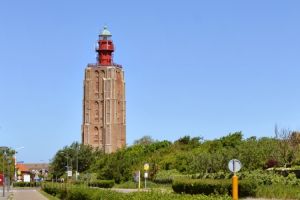 The lighthouse of Westkapelle. After quite a climb the view from the plateau is more than worth the effort. In good weather you have a good view of the entire city of Walcheren. The tower was originally built in 1432, as a brick ...
Lighthouse Noorderhoofd - Westkapelle
The Noorderhoofd (also called the low lighthouse of Westkapelle or Westkapelle Laag) is the second lighthouse in Westkapelle next to the high lighthouse in the village. The tower is red, with a white ...