Bicycle rental Koppejan
Wij verhuren het hele jaar door verschillende type fietsen: - Fiets met verschillende versnellingen - E-bikes - Tadems - Kinderfietsen Daarnaast verhuren wij ook verschillende ...
Subtropical swimming pool De Parel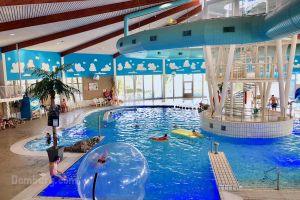 Discover the versatile swimming pool De Parel, located at Holiday Park Hof Domburg. A true swimming paradise for both young and old. De Parel is ...
Klimpark Zeeland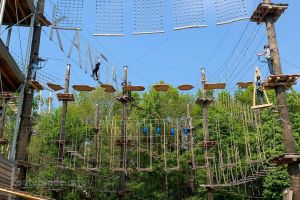 In the heart of Zeeland, nestled between Middelburg and Goes, on the shores of the Veerse Meer, you find yourself towering alone at Klimpark Zeeland! A ...
De Goese Golf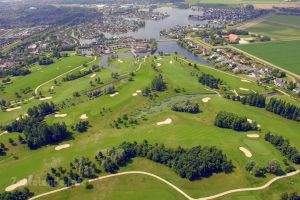 Discover the challenge and beauty of golfing at De Goese Golf, one of the most picturesque golf courses in Zeeland. Whether you're a novice golfer or an experienced player, De Goese ...
De Zeeuwsche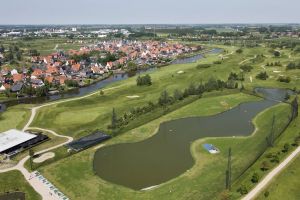 Golf course De Zeeuwsche in Middelburg is definitely worth a visit for all golfers. It features a unique driving range where you can tee off both into the water and on the grass, ...
Domburgsche Golf Club
The Domburgsche Golf Club is one of the oldest and most unique golf courses in the Netherlands and Western Europe. This authentic links course offers an unforgettable golf ...
Omnium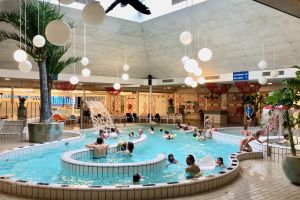 Float around on tubes through the Lazy River with a view into the Expedition Forest, whoosh down the fast slides, and brave the rapids. Omnium's swimming pool in Zeeland ensures a day full of ...
Bounce Vally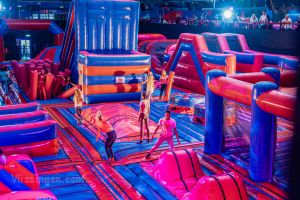 At Bounce Valley Middelburg, you can jump without limits in our gigantic bouncy castle park. The park offers great play adventure for young and old! Here you will find everything for ...
Swimming pool Vrijburg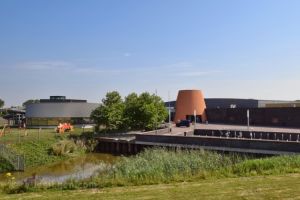 This modern swimming complex, with its extensive subtropical water park, is ideal for swimming enthusiasts of all ages and offers a range of facilities for both recreation and sports. What to ...
Indoor Karting Middelburg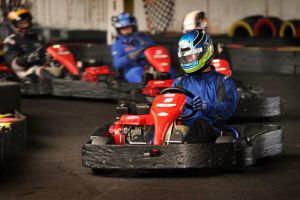 Want to challenge and beat your friends or family at the most fun and best kart track in Zeeland? Drive off with squealing tyres and then cut the corner at full throttle without even looking ...
Book tickets online
Manege de Zwaanhoek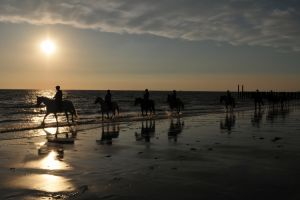 De manege is gelegen op een unieke locatie en daar maken wij dan ook dankbaar gebruik van! Wij maken regelmatig buitenritten voor jong en oud. Paardrijervaring is wel vereist voor de ...
Skydive Zeeland
Calandweg 44, Arnemuiden
tel. +31 113 612 910
web.
Website
Tennis court de Golfbreker
Westkapelseweg 28
tel. +31 118 561 989
web.
Website
Scootfun
Westkapelseweg 18
tel. +31 118 561 252