Duinstraatje 49 - Apartment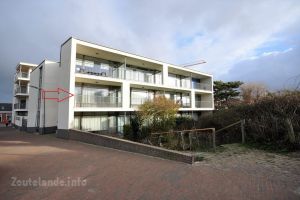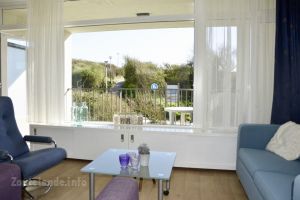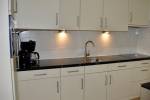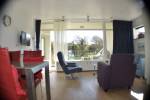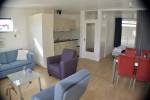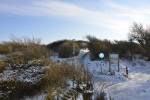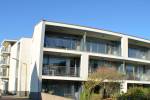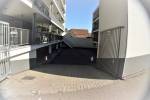 Renewed offer

Nicely furnished apartment in the center of Zoutelande, directly at the bottom of the dunes and the beach with a nice balcony with a view of the dunes.

It is Summertime! Forget your worries and enjoy each other.
Hike for hours on the endless beaches or make a romantic tour through the dunes. The conviviality of the village is behind the apartment. Many terraces, nice shops and fine restaurants.The supermarket provides you with tasty ingredients for your delicious meals. On the beach, right in front of the apartment, are many beach paviloens with an excellent kitchen.
Whether you are on holiday with the children or taking a break as a couple. The modern furnished 2- to 4-person apartment is fully equipped. The complete kitchen has everything you need to prepare a delicious meal.
The children sleep on the sofa bed in the living room. Bed linen and towels can be rented at the key provider Hotel Valkenhof.

Ps.3 rates; low - € 399, middle - € 539 and high - € 749. Information about the seasonal division, see Sanse.nl
For information and reservation
R. van Beveren
Ring 117, Dirksland
tel. +31 653 780 782
mob. +31 653 780 782
mail.
E-mail
web.
Website
Characteristics
Price indication: €399,00 to €749,00 per week.
Max. 4 personen.

Bedrooms: 1.
Bedden: 2.
Slaapbank (tweepersoons).
Bathrooms: 1.

Floor space: ±40 m².
Pets not allowed.
No smoking.
Kitchen
Refrigerator.
Freezer compartment.
Coffee machine.
Water boiler.
Microwave.
Media
Wi-Fi internet.
TV.
Foreign TV channels.
Outside
Balcony.
Garden furniture.
Private parking.
Bicycle storage.
Location
Distance to the beach: ±50 m.
Distance to the city centre: ±50 m.
Not on holiday park.
Occupancy rate
September 2021
35
1
2
3
4
5
36
6
7
8
9
10
11
12
37
13
14
15
16
17
18
19
38
20
21
22
23
24
25
26
39
27
28
29
30
October 2021
39
1
2
3
40
4
5
6
7
8
9
10
41
11
12
13
14
15
16
17
42
18
19
20
21
22
23
24
43
25
26
27
28
29
30
31
November 2021
44
1
2
3
4
5
6
7
45
8
9
10
11
12
13
14
46
15
16
17
18
19
20
21
47
22
23
24
25
26
27
28
48
29
30
December 2021
48
1
2
3
4
5
49
6
7
8
9
10
11
12
50
13
14
15
16
17
18
19
51
20
21
22
23
24
25
26
52
27
28
29
30
31
January 2022
52
1
2
01
3
4
5
6
7
8
9
02
10
11
12
13
14
15
16
03
17
18
19
20
21
22
23
04
24
25
26
27
28
29
30
05
31
February 2022
05
1
2
3
4
5
6
06
7
8
9
10
11
12
13
07
14
15
16
17
18
19
20
08
21
22
23
24
25
26
27
09
28
March 2022
09
1
2
3
4
5
6
10
7
8
9
10
11
12
13
11
14
15
16
17
18
19
20
12
21
22
23
24
25
26
27
13
28
29
30
31
April 2022
13
1
2
3
14
4
5
6
7
8
9
10
15
11
12
13
14
15
16
17
16
18
19
20
21
22
23
24
17
25
26
27
28
29
30
May 2022
17
1
18
2
3
4
5
6
7
8
19
9
10
11
12
13
14
15
20
16
17
18
19
20
21
22
21
23
24
25
26
27
28
29
22
30
31
June 2022
22
1
2
3
4
5
23
6
7
8
9
10
11
12
24
13
14
15
16
17
18
19
25
20
21
22
23
24
25
26
26
27
28
29
30
July 2022
26
1
2
3
27
4
5
6
7
8
9
10
28
11
12
13
14
15
16
17
29
18
19
20
21
22
23
24
30
25
26
27
28
29
30
31
August 2022
31
1
2
3
4
5
6
7
32
8
9
10
11
12
13
14
33
15
16
17
18
19
20
21
34
22
23
24
25
26
27
28
35
29
30
31
September 2022
35
1
2
3
4
36
5
6
7
8
9
10
11
37
12
13
14
15
16
17
18
38
19
20
21
22
23
24
25
39
26
27
28
29
30
October 2022
39
1
2
40
3
4
5
6
7
8
9
41
10
11
12
13
14
15
16
42
17
18
19
20
21
22
23
43
24
25
26
27
28
29
30
44
31
November 2022
44
1
2
3
4
5
6
45
7
8
9
10
11
12
13
46
14
15
16
17
18
19
20
47
21
22
23
24
25
26
27
48
28
29
30
December 2022
48
1
2
3
4
49
5
6
7
8
9
10
11
50
12
13
14
15
16
17
18
51
19
20
21
22
23
24
25
52
26
27
28
29
30
31
January 2023
52
1
01
2
3
4
5
6
7
8
02
9
10
11
12
13
14
15
03
16
17
18
19
20
21
22
04
23
24
25
26
27
28
29
05
30
31
Location