Berkenhof Tropical Zoo - Attraction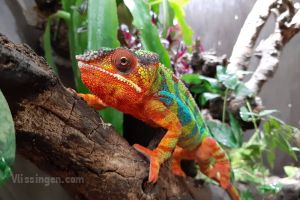 An enchanting destination for anyone fascinated by nature. This unique tropical zoo offers a surprisingly versatile experience, where you can enjoy exotic animals, plants, and much more.
What to Expect at Berkenhof Tropical Zoo?
Tropical Animals: Meet a variety of exotic animals, including colorful butterflies, reptiles, and tropical birds in a natural and lush environment.
Dino Expo: Step back in time with the Dino Expo, where you can admire impressive replicas of dinosaurs.
Fossil Mine: Discover the Fossil Mine where you can excavate fossils yourself as a real paleontologist and learn more about prehistoric times.
Nature Playground: Young visitors can expend their energy in the adventurous and educational nature playground.
Highlights of Berkenhof Tropical Zoo include:
- The Butterfly Garden, where you can marvel at the beauty and grace of different butterfly species.
- The Reptile Section, showcasing fascinating species such as snakes and iguanas.
- The impressive Dino Expo, a must-see for any dinosaur enthusiast.
- Interactive and educational displays that are both informative and entertaining for all ages.

Experience the Wonders of Nature
Berkenhof Tropical Zoo offers a unique blend of education, adventure, and fun, perfect for families and nature and animal enthusiasts.
For information:
Langeweegje 10A, Kwadendamme
tel. +31 113 649 729
web.
Website