De Bellink 6 - Japiad - Cottage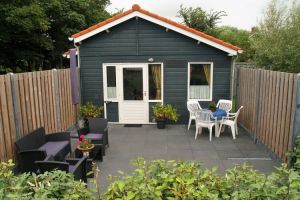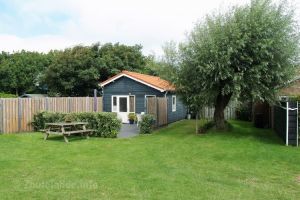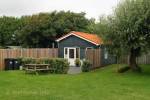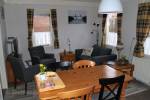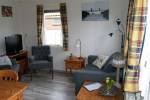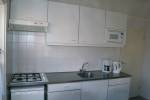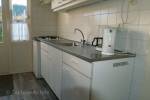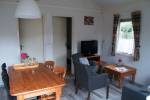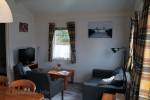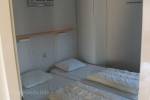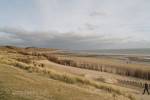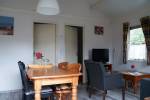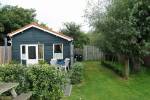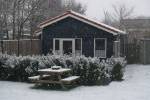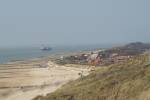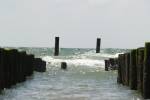 Vrijstaand 2-3 persoon huisje, op een grote binnen weide.
Woonkamer met keukenblok, koelkast, gaskooktoestel, magnetron, waterkoker, Senseo en koffiezetapparaat.
Kabeltelevisie met digitale zenders. DVD speler
Gratis (WiFi)internet.
Slaapkamer met 2-1 persoonsbedden met kussen en dekbed.
Slaapkamer met 1 persoonsbed met kussen en dekbed.
Badkamer met wastafel, toilet en douche.
Groot terras (55m2) met lounge set, terrastafel en 4 stoelen.
Schuurtje voor fietsen en of strandspullen.
Grote speelweide voor het huisje.
Eigen parkeerplaats naast het huisje.
Hond welkom!!

Strandhuisje bij boeken mogelijk
For information and reservation
H. Willeboordse-stroo
De Bellink 6, Zoutelande
tel. 065 074 146 2
mail.
E-mail
web.
Website
Characteristics
Price indication: €210,00 to €675,00 per week.
Max. 3 personen.
Floor space: ±40 m².
Pets allowed after consultation.
No smoking.
Kitchen
Refrigerator.
Coffee machine.
Water boiler.
Microwave.
Media
Wi-Fi internet.
TV.
Foreign TV channels.
Radio.
Location
Distance to the beach: ±50 m.
Distance to the city centre: ±100 m.
Occupancy rate
September 2022
35
1
2
3
4
36
5
6
7
8
9
10
11
37
12
13
14
15
16
17
18
38
19
20
21
22
23
24
25
39
26
27
28
29
30
October 2022
39
1
2
40
3
4
5
6
7
8
9
41
10
11
12
13
14
15
16
42
17
18
19
20
21
22
23
43
24
25
26
27
28
29
30
44
31
November 2022
44
1
2
3
4
5
6
45
7
8
9
10
11
12
13
46
14
15
16
17
18
19
20
47
21
22
23
24
25
26
27
48
28
29
30
December 2022
48
1
2
3
4
49
5
6
7
8
9
10
11
50
12
13
14
15
16
17
18
51
19
20
21
22
23
24
25
52
26
27
28
29
30
31
January 2023
52
1
01
2
3
4
5
6
7
8
02
9
10
11
12
13
14
15
03
16
17
18
19
20
21
22
04
23
24
25
26
27
28
29
05
30
31
February 2023
05
1
2
3
4
5
06
6
7
8
9
10
11
12
07
13
14
15
16
17
18
19
08
20
21
22
23
24
25
26
09
27
28
March 2023
09
1
2
3
4
5
10
6
7
8
9
10
11
12
11
13
14
15
16
17
18
19
12
20
21
22
23
24
25
26
13
27
28
29
30
31
April 2023
13
1
2
14
3
4
5
6
7
8
9
15
10
11
12
13
14
15
16
16
17
18
19
20
21
22
23
17
24
25
26
27
28
29
30
May 2023
18
1
2
3
4
5
6
7
19
8
9
10
11
12
13
14
20
15
16
17
18
19
20
21
21
22
23
24
25
26
27
28
22
29
30
31
June 2023
22
1
2
3
4
23
5
6
7
8
9
10
11
24
12
13
14
15
16
17
18
25
19
20
21
22
23
24
25
26
26
27
28
29
30
July 2023
26
1
2
27
3
4
5
6
7
8
9
28
10
11
12
13
14
15
16
29
17
18
19
20
21
22
23
30
24
25
26
27
28
29
30
31
31
August 2023
31
1
2
3
4
5
6
32
7
8
9
10
11
12
13
33
14
15
16
17
18
19
20
34
21
22
23
24
25
26
27
35
28
29
30
31
September 2023
35
1
2
3
36
4
5
6
7
8
9
10
37
11
12
13
14
15
16
17
38
18
19
20
21
22
23
24
39
25
26
27
28
29
30
October 2023
39
1
40
2
3
4
5
6
7
8
41
9
10
11
12
13
14
15
42
16
17
18
19
20
21
22
43
23
24
25
26
27
28
29
44
30
31
November 2023
44
1
2
3
4
5
45
6
7
8
9
10
11
12
46
13
14
15
16
17
18
19
47
20
21
22
23
24
25
26
48
27
28
29
30
December 2023
48
1
2
3
49
4
5
6
7
8
9
10
50
11
12
13
14
15
16
17
51
18
19
20
21
22
23
24
52
25
26
27
28
29
30
31
January 2024
01
1
2
3
4
5
6
7
02
8
9
10
11
12
13
14
03
15
16
17
18
19
20
21
04
22
23
24
25
26
27
28
05
29
30
31
Location