't Tuinhuys, Boomweg 9 - Cottage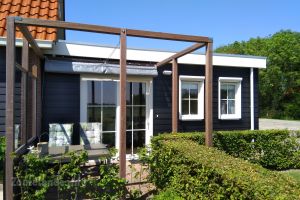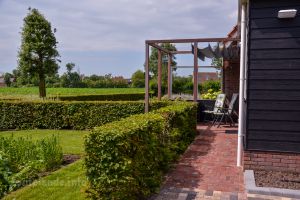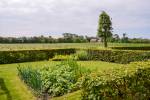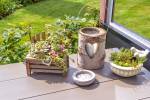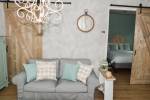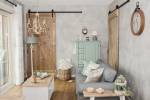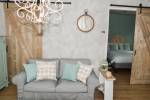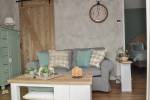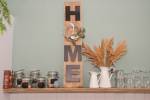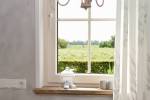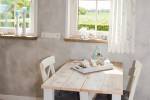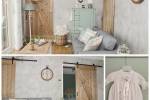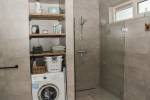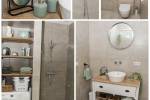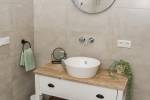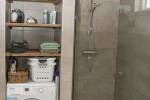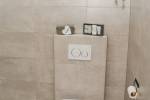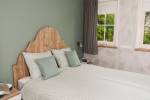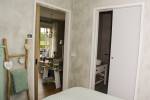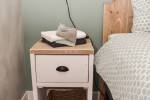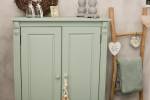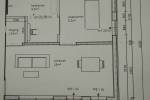 Net buiten Zoutelande is, zeer rustig en landelijk gelegen, onze gloednieuwe, luxe 2-persoons vakantiewoning. Met een schitterend uitzicht op diverse akkers rondom.

Zoutelande biedt u gezellige restaurants, terrasjes, (zomerse)weekmarkt en
diverse winkels. Daarnaast, op het zuiden, een ruim strand met enkele strandpaviljoens. Verder is Meliskerke op 1,5 km te bereiken, daar bevinden zich de warme bakker, ambachtelijke slager en een supermarkt. Ook staat de vakantiewoning aan het fietsknooppuntennetwerk.

De gelijkvloerse woning bestaat uit een ruime kamer met zit- en eethoek, van
vele gemakken voorzien. De gehele woning wordt verwarmd doormiddel van vloerverwarming waarbij de temperatuur per vertrek ingesteld kan worden. Ook is er een ruime douche met toilet en wasmachine . Daarnaast is er een tweepersoonsslaapkamer.

Bij de woning is een terras op het zuiden met tuinmeubilair, windscherm met ruim uitzicht en schaduwdoek. De woning is goed toegankelijk, ook voor senioren.
Inclusief eigen parkeergelegenheid, fietsenstalling.

Houd u van rust en ruimte en zoekt u een ontspannen vakantie, boek dan nu
een verblijf in onze vakantiewoning.

Minimaal 3 nachten te reserveren.

Tevens bieden wij u de mogelijkheid om toerfietsen te huren, prijzen zijn op aanvraag. U dient de fietsen vooraf te reserveren.
For information and reservation
Francke
Boomweg 9, Zoutelande
mob. +31 655 932 468
mail.
E-mail
web.
Website
Characteristics
Price indication: €55,00 to €129,00 per night.
Max. 2 personen.

Bedrooms: 1.
Bedden: 2.
Bathrooms: 1.

Floor space: ±40 m².
Pets not allowed.
No smoking.
Washing machine.
Kitchen
Coffee machine.
Water boiler.
Outside
Terrace.
Garden furniture.
Car parking place.
Bicycle storage.
Location
Distance to the beach: ±1,6 km.
Distance to the city centre: ±1,5 km.
Not on holiday park.
Occupancy rate
October 2022
39
1
2
40
3
4
5
6
7
8
9
41
10
11
12
13
14
15
16
42
17
18
19
20
21
22
23
43
24
25
26
27
28
29
30
44
31
November 2022
44
1
2
3
4
5
6
45
7
8
9
10
11
12
13
46
14
15
16
17
18
19
20
47
21
22
23
24
25
26
27
48
28
29
30
December 2022
48
1
2
3
4
49
5
6
7
8
9
10
11
50
12
13
14
15
16
17
18
51
19
20
21
22
23
24
25
52
26
27
28
29
30
31
January 2023
52
1
01
2
3
4
5
6
7
8
02
9
10
11
12
13
14
15
03
16
17
18
19
20
21
22
04
23
24
25
26
27
28
29
05
30
31
February 2023
05
1
2
3
4
5
06
6
7
8
9
10
11
12
07
13
14
15
16
17
18
19
08
20
21
22
23
24
25
26
09
27
28
March 2023
09
1
2
3
4
5
10
6
7
8
9
10
11
12
11
13
14
15
16
17
18
19
12
20
21
22
23
24
25
26
13
27
28
29
30
31
April 2023
13
1
2
14
3
4
5
6
7
8
9
15
10
11
12
13
14
15
16
16
17
18
19
20
21
22
23
17
24
25
26
27
28
29
30
May 2023
18
1
2
3
4
5
6
7
19
8
9
10
11
12
13
14
20
15
16
17
18
19
20
21
21
22
23
24
25
26
27
28
22
29
30
31
June 2023
22
1
2
3
4
23
5
6
7
8
9
10
11
24
12
13
14
15
16
17
18
25
19
20
21
22
23
24
25
26
26
27
28
29
30
July 2023
26
1
2
27
3
4
5
6
7
8
9
28
10
11
12
13
14
15
16
29
17
18
19
20
21
22
23
30
24
25
26
27
28
29
30
31
31
August 2023
31
1
2
3
4
5
6
32
7
8
9
10
11
12
13
33
14
15
16
17
18
19
20
34
21
22
23
24
25
26
27
35
28
29
30
31
September 2023
35
1
2
3
36
4
5
6
7
8
9
10
37
11
12
13
14
15
16
17
38
18
19
20
21
22
23
24
39
25
26
27
28
29
30
October 2023
39
1
40
2
3
4
5
6
7
8
41
9
10
11
12
13
14
15
42
16
17
18
19
20
21
22
43
23
24
25
26
27
28
29
44
30
31
November 2023
44
1
2
3
4
5
45
6
7
8
9
10
11
12
46
13
14
15
16
17
18
19
47
20
21
22
23
24
25
26
48
27
28
29
30
December 2023
48
1
2
3
49
4
5
6
7
8
9
10
50
11
12
13
14
15
16
17
51
18
19
20
21
22
23
24
52
25
26
27
28
29
30
31
January 2024
01
1
2
3
4
5
6
7
02
8
9
10
11
12
13
14
03
15
16
17
18
19
20
21
04
22
23
24
25
26
27
28
05
29
30
31
Location