Smidsstraat 11 - Cottage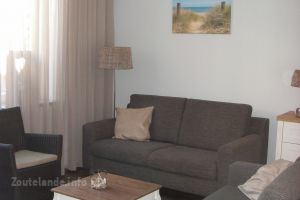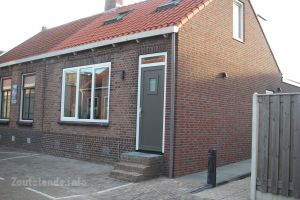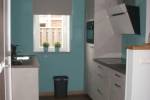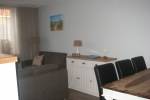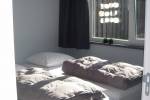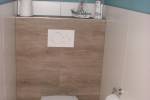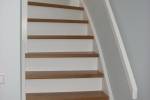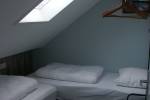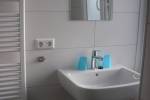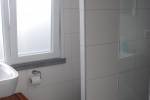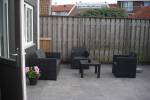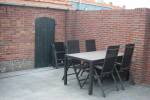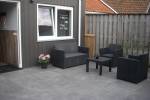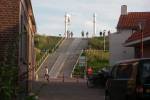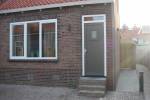 Vakantiewoning (6 personen, max. 7 personen) op loopafstand van strand, horeca en supermarkt.

Woning is compleet gerenoveerd in voorjaar 2022!

Beneden:
- Woonkamer met openkeuken
- Slaapkamer (2P)
- Toilet
- Eenvoudige douche met wastafel

Boven:
- 2x slaapkamer (2p)
- 1x slaapkamer(1p)
- Badkamer met toilet

Afgesloten tuin met berging voor eventueel fietsen

Hond is welkom
1 prive parkeerplaats!
For information and reservation
Houmes
Markt 87, Westkapelle
mail.
E-mail
Characteristics
Max. 6 personen.

Bedrooms: 4.
Bedden: 7.
Bathrooms: 2.

Pets allowed after consultation.
No smoking.
Washing machine.
Kitchen
Refrigerator.
Freezer compartment.
Coffee machine.
Water boiler.
Toaster.
Citrus press.
Dishwasher.
Oven.
Microwave.
Combi microwave.
Sanitary
Shower.
Toilet.
Second toilet.
Sink.
Child Facilities
High chair (child/baby chair).
Campingbed.
Outside
Garden.
Terrace.
Garden furniture.
Car parking place.
Bicycle storage.
Location
Distance to the beach: ±100 m.
Not on holiday park.
Occupancy rate
December 2022
48
1
2
3
4
49
5
6
7
8
9
10
11
50
12
13
14
15
16
17
18
51
19
20
21
22
23
24
25
52
26
27
28
29
30
31
January 2023
52
1
01
2
3
4
5
6
7
8
02
9
10
11
12
13
14
15
03
16
17
18
19
20
21
22
04
23
24
25
26
27
28
29
05
30
31
February 2023
05
1
2
3
4
5
06
6
7
8
9
10
11
12
07
13
14
15
16
17
18
19
08
20
21
22
23
24
25
26
09
27
28
March 2023
09
1
2
3
4
5
10
6
7
8
9
10
11
12
11
13
14
15
16
17
18
19
12
20
21
22
23
24
25
26
13
27
28
29
30
31
April 2023
13
1
2
14
3
4
5
6
7
8
9
15
10
11
12
13
14
15
16
16
17
18
19
20
21
22
23
17
24
25
26
27
28
29
30
May 2023
18
1
2
3
4
5
6
7
19
8
9
10
11
12
13
14
20
15
16
17
18
19
20
21
21
22
23
24
25
26
27
28
22
29
30
31
June 2023
22
1
2
3
4
23
5
6
7
8
9
10
11
24
12
13
14
15
16
17
18
25
19
20
21
22
23
24
25
26
26
27
28
29
30
July 2023
26
1
2
27
3
4
5
6
7
8
9
28
10
11
12
13
14
15
16
29
17
18
19
20
21
22
23
30
24
25
26
27
28
29
30
31
31
August 2023
31
1
2
3
4
5
6
32
7
8
9
10
11
12
13
33
14
15
16
17
18
19
20
34
21
22
23
24
25
26
27
35
28
29
30
31
September 2023
35
1
2
3
36
4
5
6
7
8
9
10
37
11
12
13
14
15
16
17
38
18
19
20
21
22
23
24
39
25
26
27
28
29
30
October 2023
39
1
40
2
3
4
5
6
7
8
41
9
10
11
12
13
14
15
42
16
17
18
19
20
21
22
43
23
24
25
26
27
28
29
44
30
31
November 2023
44
1
2
3
4
5
45
6
7
8
9
10
11
12
46
13
14
15
16
17
18
19
47
20
21
22
23
24
25
26
48
27
28
29
30
December 2023
48
1
2
3
49
4
5
6
7
8
9
10
50
11
12
13
14
15
16
17
51
18
19
20
21
22
23
24
52
25
26
27
28
29
30
31
January 2024
01
1
2
3
4
5
6
7
02
8
9
10
11
12
13
14
03
15
16
17
18
19
20
21
04
22
23
24
25
26
27
28
05
29
30
31
Location