Zandput 20 - Cottage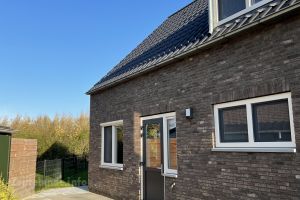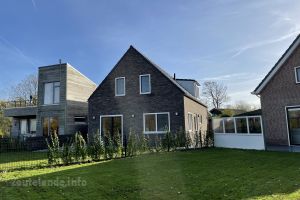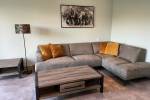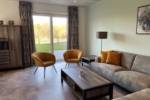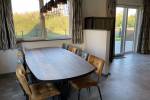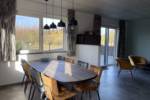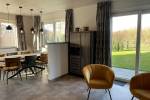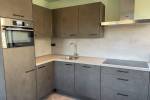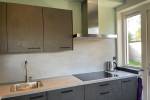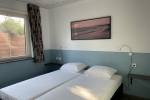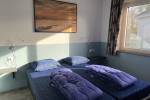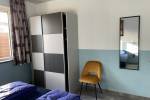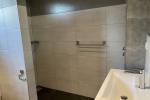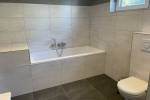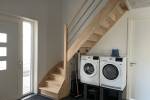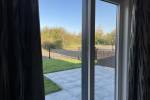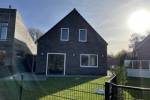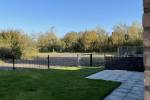 NIEUW: In 2021 nieuw gebouwde woning Zandput 20. Nabij het dorpje Zoutelande en 800 meter van het zonnigste Zuidstrand van Nederland ligt het vakantieparkje de Zandput. Hier vindt u onze vakantiewoning de Zandput 20, grenzend aan natuurgebied en wandelpaden, voor 6 personen en uw huisdier is bij ons ook welkom.
De woning beschikt over een gezellige woonkamer met schuifpui naar het terras en gazon, een volledig uitgeruste open keuken met vaatwasser, combi-oven-magnetron, inductie-kookplaat, koelkast met vriesvak.
3 slaapkamers, elk met twee één-persoons-boxsprings, twee badkamers, elk met toilet, douche en wastafel en 1 met ligbad. Extra toilet in de hal.
Vloerverwarming. Terras en gazon volledig omheind. Schuurtje voor fietsen.
Informatie: 06 15302333 of 0118 562237.
For information and reservation
Henk Koppejan & Marianne Ten Haaf
Zandput 20, Zoutelande
tel. +31 118 562 237
mob. +31 615 302 333
mail.
E-mail
web.
Website
Characteristics
Max. 6 personen.

Bedrooms: 3.
Bedden: 6.
Bathrooms: 2.

Floor space: ±100 m².
Pets allowed after consultation.
No smoking.
Washing machine.
Dryer.
Kitchen
Refrigerator.
Freezer compartment.
Coffee machine.
Water boiler.
Toaster.
Dishwasher.
Combi microwave.
Sanitary
Shower.
Bath.
Toilet.
Second toilet.
Sink.
Media
Wi-Fi internet.
TV.
Foreign TV channels.
Outside
Garden.
Terrace.
Garden furniture.
Storage room.
Location
Distance to the beach: ±800 m.
On holiday park.
Detached.
Occupancy rate
October 2022
39
1
2
40
3
4
5
6
7
8
9
41
10
11
12
13
14
15
16
42
17
18
19
20
21
22
23
43
24
25
26
27
28
29
30
44
31
November 2022
44
1
2
3
4
5
6
45
7
8
9
10
11
12
13
46
14
15
16
17
18
19
20
47
21
22
23
24
25
26
27
48
28
29
30
December 2022
48
1
2
3
4
49
5
6
7
8
9
10
11
50
12
13
14
15
16
17
18
51
19
20
21
22
23
24
25
52
26
27
28
29
30
31
January 2023
52
1
01
2
3
4
5
6
7
8
02
9
10
11
12
13
14
15
03
16
17
18
19
20
21
22
04
23
24
25
26
27
28
29
05
30
31
February 2023
05
1
2
3
4
5
06
6
7
8
9
10
11
12
07
13
14
15
16
17
18
19
08
20
21
22
23
24
25
26
09
27
28
March 2023
09
1
2
3
4
5
10
6
7
8
9
10
11
12
11
13
14
15
16
17
18
19
12
20
21
22
23
24
25
26
13
27
28
29
30
31
April 2023
13
1
2
14
3
4
5
6
7
8
9
15
10
11
12
13
14
15
16
16
17
18
19
20
21
22
23
17
24
25
26
27
28
29
30
May 2023
18
1
2
3
4
5
6
7
19
8
9
10
11
12
13
14
20
15
16
17
18
19
20
21
21
22
23
24
25
26
27
28
22
29
30
31
June 2023
22
1
2
3
4
23
5
6
7
8
9
10
11
24
12
13
14
15
16
17
18
25
19
20
21
22
23
24
25
26
26
27
28
29
30
July 2023
26
1
2
27
3
4
5
6
7
8
9
28
10
11
12
13
14
15
16
29
17
18
19
20
21
22
23
30
24
25
26
27
28
29
30
31
31
August 2023
31
1
2
3
4
5
6
32
7
8
9
10
11
12
13
33
14
15
16
17
18
19
20
34
21
22
23
24
25
26
27
35
28
29
30
31
September 2023
35
1
2
3
36
4
5
6
7
8
9
10
37
11
12
13
14
15
16
17
38
18
19
20
21
22
23
24
39
25
26
27
28
29
30
October 2023
39
1
40
2
3
4
5
6
7
8
41
9
10
11
12
13
14
15
42
16
17
18
19
20
21
22
43
23
24
25
26
27
28
29
44
30
31
November 2023
44
1
2
3
4
5
45
6
7
8
9
10
11
12
46
13
14
15
16
17
18
19
47
20
21
22
23
24
25
26
48
27
28
29
30
December 2023
48
1
2
3
49
4
5
6
7
8
9
10
50
11
12
13
14
15
16
17
51
18
19
20
21
22
23
24
52
25
26
27
28
29
30
31
January 2024
01
1
2
3
4
5
6
7
02
8
9
10
11
12
13
14
03
15
16
17
18
19
20
21
04
22
23
24
25
26
27
28
05
29
30
31
Location