De Bellink 12 - 't Klinket - Cottage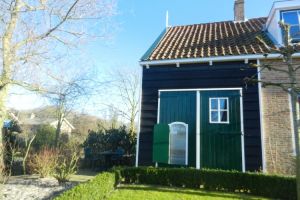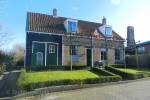 Holidayappartment situated 100 meter from the beach (zuiderstrand)and just outside the village centre.
Ground Floor: Hall, small bathroom with toilet and shower, livingroom with kitchencorner.
First Floor: 1 sleeping room with double bed + washbasin and 1 with 2 single beds.
The appartment is completely furnished and has kabel TV. The kithen has a gas stove with 4 pits, refrigarator, small oven, coffeemachine and kettle.
the appartment has a private entrance and small terrasse with 4 seats and table. Bicycles can be stored behind the building.
Smoking and pets not allowed.

Arrival/departure: Saturday
Recommended for: max. 2 Adults + 2 children
For information and reservation
Caroline en Wim Geelhoed
De Bellink 12, Zoutelande
tel. +31 643 848 377
mob. +31 643 848 377
mail.
E-mail
Characteristics
Price indication: €300,00 to €525,00 per week.
Max. 4 personen.
Pets not allowed.
No smoking.
Kitchen
Refrigerator.
Coffee machine.
Water boiler.
Toaster.
Oven.
Outside
Garden.
Terrace.
Garden furniture.
Bicycle storage.
Location
Distance to the beach: ±100 m.
Distance to the city centre: ±100 m.
Not on holiday park.
Occupancy rate
February 2021
05
1
2
3
4
5
6
7
06
8
9
10
11
12
13
14
07
15
16
17
18
19
20
21
08
22
23
24
25
26
27
28
March 2021
09
1
2
3
4
5
6
7
10
8
9
10
11
12
13
14
11
15
16
17
18
19
20
21
12
22
23
24
25
26
27
28
13
29
30
31
April 2021
13
1
2
3
4
14
5
6
7
8
9
10
11
15
12
13
14
15
16
17
18
16
19
20
21
22
23
24
25
17
26
27
28
29
30
May 2021
17
1
2
18
3
4
5
6
7
8
9
19
10
11
12
13
14
15
16
20
17
18
19
20
21
22
23
21
24
25
26
27
28
29
30
22
31
June 2021
22
1
2
3
4
5
6
23
7
8
9
10
11
12
13
24
14
15
16
17
18
19
20
25
21
22
23
24
25
26
27
26
28
29
30
July 2021
26
1
2
3
4
27
5
6
7
8
9
10
11
28
12
13
14
15
16
17
18
29
19
20
21
22
23
24
25
30
26
27
28
29
30
31
August 2021
30
1
31
2
3
4
5
6
7
8
32
9
10
11
12
13
14
15
33
16
17
18
19
20
21
22
34
23
24
25
26
27
28
29
35
30
31
September 2021
35
1
2
3
4
5
36
6
7
8
9
10
11
12
37
13
14
15
16
17
18
19
38
20
21
22
23
24
25
26
39
27
28
29
30
October 2021
39
1
2
3
40
4
5
6
7
8
9
10
41
11
12
13
14
15
16
17
42
18
19
20
21
22
23
24
43
25
26
27
28
29
30
31
November 2021
44
1
2
3
4
5
6
7
45
8
9
10
11
12
13
14
46
15
16
17
18
19
20
21
47
22
23
24
25
26
27
28
48
29
30
December 2021
48
1
2
3
4
5
49
6
7
8
9
10
11
12
50
13
14
15
16
17
18
19
51
20
21
22
23
24
25
26
52
27
28
29
30
31
January 2022
52
1
2
01
3
4
5
6
7
8
9
02
10
11
12
13
14
15
16
03
17
18
19
20
21
22
23
04
24
25
26
27
28
29
30
05
31
February 2022
05
1
2
3
4
5
6
06
7
8
9
10
11
12
13
07
14
15
16
17
18
19
20
08
21
22
23
24
25
26
27
09
28
March 2022
09
1
2
3
4
5
6
10
7
8
9
10
11
12
13
11
14
15
16
17
18
19
20
12
21
22
23
24
25
26
27
13
28
29
30
31
Location