Noordendolfer 2b - Type 1a - Cottage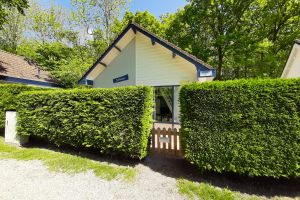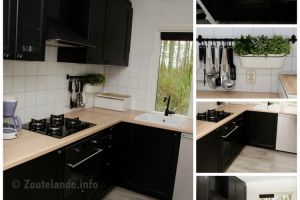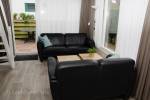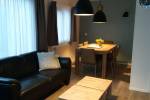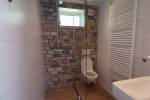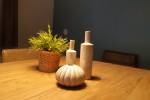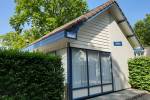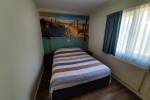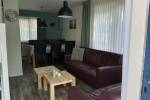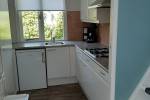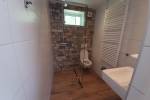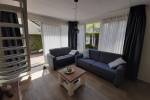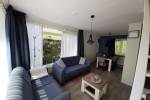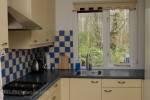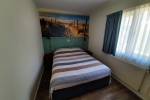 Dit mooie huisje voor 6 personen is gelegen op een rustig kindvriendelijk park op nog geen 5 min. Loopafstand van zee, bos en duin. En 750 meter lopen naar het gezellige centrum van Zoutelande. Woonkamer met aparte keuken, douche, toilet en slaapkamer met twee pers. bed en wastafel. Bovenverdieping twee slaapkamers elk met twee een pers. bedden, wastafel en toilet. Het geheel is centraal verwarmd.

Al onze woningen type 1a zijn standaard uitgerust met:
- Dekbedden;
- Kinderbed (geen dekbed of deken);
- Radio + cassette of CD-speler;
- Kleurentelevisie (volledig kabelnet);
- Een parkeerplaats per huisje op de centrale parkeerplaats.

Tijdens kantooruren kunt u terrecht voor wasmachine of wasdroger. Linnengoed dient u zelf mee te nemen. Tevens verhuren wij bolderwagens en kinderstoelen. Op zondag geen inlichtingen noch aankomst of vertrek.
For information and reservation
Verhuurbedrijf Koppejan
Noordendolfer 2b, Zoutelande
tel. +31 118 562 642
mail.
E-mail
web.
Website
Characteristics
Price indication: €395,00 to €965,00 per week.
Max. 6 personen.
Floor space: ±70 m².
Pets allowed after consultation.
No smoking.
Kitchen
Refrigerator.
Freezer compartment.
Coffee machine.
Water boiler.
Citrus press.
Dishwasher.
Combi microwave.
Sanitary
Shower.
Toilet.
Second toilet.
Sink.
Media
Wi-Fi internet.
TV.
Foreign TV channels.
Radio.
CD-player.
Outside
Garden.
Terrace.
Garden furniture.
Car parking place.
Location
Distance to the beach: ±100 m.
Distance to the city centre: ±750 m.
On holiday park.
Occupancy rate
September 2022
35
1
2
3
4
36
5
6
7
8
9
10
11
37
12
13
14
15
16
17
18
38
19
20
21
22
23
24
25
39
26
27
28
29
30
October 2022
39
1
2
40
3
4
5
6
7
8
9
41
10
11
12
13
14
15
16
42
17
18
19
20
21
22
23
43
24
25
26
27
28
29
30
44
31
November 2022
44
1
2
3
4
5
6
45
7
8
9
10
11
12
13
46
14
15
16
17
18
19
20
47
21
22
23
24
25
26
27
48
28
29
30
December 2022
48
1
2
3
4
49
5
6
7
8
9
10
11
50
12
13
14
15
16
17
18
51
19
20
21
22
23
24
25
52
26
27
28
29
30
31
January 2023
52
1
01
2
3
4
5
6
7
8
02
9
10
11
12
13
14
15
03
16
17
18
19
20
21
22
04
23
24
25
26
27
28
29
05
30
31
February 2023
05
1
2
3
4
5
06
6
7
8
9
10
11
12
07
13
14
15
16
17
18
19
08
20
21
22
23
24
25
26
09
27
28
March 2023
09
1
2
3
4
5
10
6
7
8
9
10
11
12
11
13
14
15
16
17
18
19
12
20
21
22
23
24
25
26
13
27
28
29
30
31
April 2023
13
1
2
14
3
4
5
6
7
8
9
15
10
11
12
13
14
15
16
16
17
18
19
20
21
22
23
17
24
25
26
27
28
29
30
May 2023
18
1
2
3
4
5
6
7
19
8
9
10
11
12
13
14
20
15
16
17
18
19
20
21
21
22
23
24
25
26
27
28
22
29
30
31
June 2023
22
1
2
3
4
23
5
6
7
8
9
10
11
24
12
13
14
15
16
17
18
25
19
20
21
22
23
24
25
26
26
27
28
29
30
July 2023
26
1
2
27
3
4
5
6
7
8
9
28
10
11
12
13
14
15
16
29
17
18
19
20
21
22
23
30
24
25
26
27
28
29
30
31
31
August 2023
31
1
2
3
4
5
6
32
7
8
9
10
11
12
13
33
14
15
16
17
18
19
20
34
21
22
23
24
25
26
27
35
28
29
30
31
September 2023
35
1
2
3
36
4
5
6
7
8
9
10
37
11
12
13
14
15
16
17
38
18
19
20
21
22
23
24
39
25
26
27
28
29
30
October 2023
39
1
40
2
3
4
5
6
7
8
41
9
10
11
12
13
14
15
42
16
17
18
19
20
21
22
43
23
24
25
26
27
28
29
44
30
31
November 2023
44
1
2
3
4
5
45
6
7
8
9
10
11
12
46
13
14
15
16
17
18
19
47
20
21
22
23
24
25
26
48
27
28
29
30
December 2023
48
1
2
3
49
4
5
6
7
8
9
10
50
11
12
13
14
15
16
17
51
18
19
20
21
22
23
24
52
25
26
27
28
29
30
31
January 2024
01
1
2
3
4
5
6
7
02
8
9
10
11
12
13
14
03
15
16
17
18
19
20
21
04
22
23
24
25
26
27
28
05
29
30
31
Location