Liberation Museum Zeeland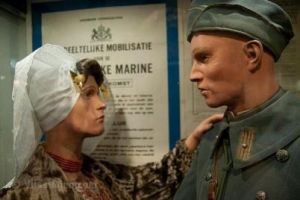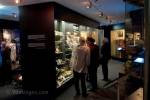 An immersive experience that takes you back to the turbulent times of World War II in Zeeland. This museum offers an impressive overview of the events that led to the liberation of Zeeland.
What to Expect at the Liberation Museum Zeeland?
Historical Exhibitions: Explore the extensive collection of objects, photos, and documents that tell the story of World War II in Zeeland and the ultimate liberation.
Lifelike War Scenes: View the carefully reconstructed scenes depicting key moments from the war in Zeeland.
Top Attractions: The museum uses interactive technologies to provide an immersive experience, allowing visitors to truly delve into history. Highlights of the Liberation Museum Zeeland include:
- Impressive exhibitions about the Battle of the Scheldt.
- Original military vehicles and weapons from World War II.
- Personal stories and testimonies from people who experienced the war.
- Reconstructions of war scenes that provide a realistic picture of the battles and daily life during the war.

Experience the Impact of World War II
The Liberation Museum Zeeland is a place for anyone interested in recent history and the influence of World War II on Zeeland and the Netherlands.
For information:
Coudorp 41, Nieuwdorp
tel. +31 113 671 475
web.
Website