Studio Witvliet - Studio apartment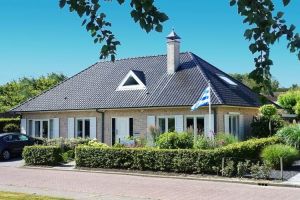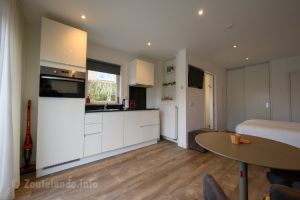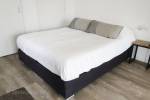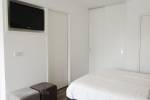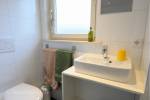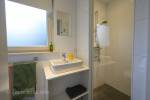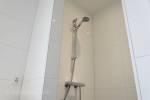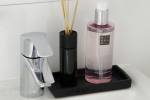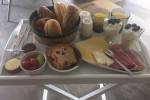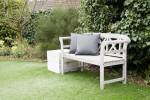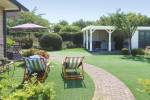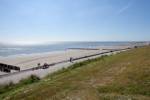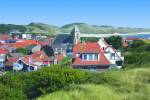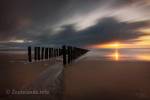 De B&B beschikt tevens over een studio. Deze is van alle gemakken voorzien, waaronder een complete keuken, privé sanitair, TV en een kluis. U kunt gebruik maken van een zonneterras, fietsenstalling en gratis WiFi. De loopafstand tot het strand is ongeveer 500 meter. U kunt een uitgebreid ontbijt bestellen of gebruik maken van onze broodjes service.

Tarieven studio:
vanaf 3 overnachtingen € 80,00 p.n.
2 overnachtingen € 85,00 p.n.
1 overnachting € 90,00

Toeristenbelasting: € 1,30 p.p.p.n.
Ontbijt: € 8,50 p.p.
Broodjes+ei service: € 3,50 p.p.
For information and reservation
B&B Witvliet
Leenes Land 6, Zoutelande
mob. +31 610 099 045
mail.
E-mail
web.
Website
Characteristics
Price indication: €50,00 to €55,00 per night per person.
Max. 2 personen.

Bedrooms: 1.
Bedden: 2.
Bathrooms: 1.

Floor space: ±25 m².
Pets allowed after consultation.
No smoking.
Kitchen
Refrigerator.
Freezer compartment.
Coffee machine.
Water boiler.
Toaster.
Dishwasher.
Oven.
Microwave.
Combi microwave.
Outside
Garden.
Terrace.
Garden furniture.
Car parking place.
Bicycle storage.
Location
Distance to the beach: ±400 m.
Distance to the city centre: ±450 m.
Occupancy rate
December 2022
48
1
2
3
4
49
5
6
7
8
9
10
11
50
12
13
14
15
16
17
18
51
19
20
21
22
23
24
25
52
26
27
28
29
30
31
January 2023
52
1
01
2
3
4
5
6
7
8
02
9
10
11
12
13
14
15
03
16
17
18
19
20
21
22
04
23
24
25
26
27
28
29
05
30
31
February 2023
05
1
2
3
4
5
06
6
7
8
9
10
11
12
07
13
14
15
16
17
18
19
08
20
21
22
23
24
25
26
09
27
28
March 2023
09
1
2
3
4
5
10
6
7
8
9
10
11
12
11
13
14
15
16
17
18
19
12
20
21
22
23
24
25
26
13
27
28
29
30
31
April 2023
13
1
2
14
3
4
5
6
7
8
9
15
10
11
12
13
14
15
16
16
17
18
19
20
21
22
23
17
24
25
26
27
28
29
30
May 2023
18
1
2
3
4
5
6
7
19
8
9
10
11
12
13
14
20
15
16
17
18
19
20
21
21
22
23
24
25
26
27
28
22
29
30
31
June 2023
22
1
2
3
4
23
5
6
7
8
9
10
11
24
12
13
14
15
16
17
18
25
19
20
21
22
23
24
25
26
26
27
28
29
30
July 2023
26
1
2
27
3
4
5
6
7
8
9
28
10
11
12
13
14
15
16
29
17
18
19
20
21
22
23
30
24
25
26
27
28
29
30
31
31
August 2023
31
1
2
3
4
5
6
32
7
8
9
10
11
12
13
33
14
15
16
17
18
19
20
34
21
22
23
24
25
26
27
35
28
29
30
31
September 2023
35
1
2
3
36
4
5
6
7
8
9
10
37
11
12
13
14
15
16
17
38
18
19
20
21
22
23
24
39
25
26
27
28
29
30
October 2023
39
1
40
2
3
4
5
6
7
8
41
9
10
11
12
13
14
15
42
16
17
18
19
20
21
22
43
23
24
25
26
27
28
29
44
30
31
November 2023
44
1
2
3
4
5
45
6
7
8
9
10
11
12
46
13
14
15
16
17
18
19
47
20
21
22
23
24
25
26
48
27
28
29
30
December 2023
48
1
2
3
49
4
5
6
7
8
9
10
50
11
12
13
14
15
16
17
51
18
19
20
21
22
23
24
52
25
26
27
28
29
30
31
January 2024
01
1
2
3
4
5
6
7
02
8
9
10
11
12
13
14
03
15
16
17
18
19
20
21
04
22
23
24
25
26
27
28
05
29
30
31
Location