Zoutelande light house - Lighthouse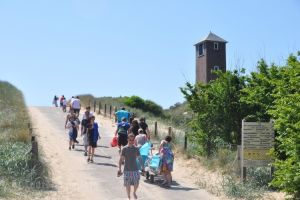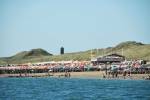 The Sergeant is a light house near Zoutelande. The light house forms, in conjunction with the Westkapelle Hoog lighthouse, a light line to the southwest to guide ships safely through the channel.
The light line intersects with the light lines of Dishoek.
Characteristic
Name: De Sergeant
Built: 1951
Tower height: 12,8 m
Light height (above sea level): 21,0 m
Manned: No
Open to the public: No
Furthermore Zoutelande light house is near the following sights: Catharinakerk (±700 m), Molen Zoutelande (±750 m), Bunker Museum (±1,4 km), Bicycle rental Koppejan (±1,7 km) & Duintop Zoutelande (±1,9 km).
For information:
Westkapelseweg 28, Zoutelande