De Duinroos – Leenes Land 24b - Studio apartment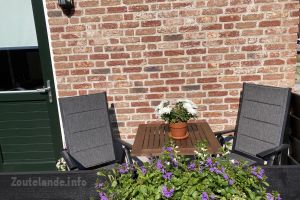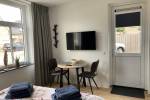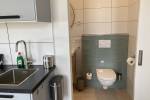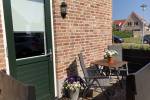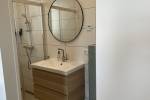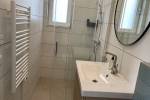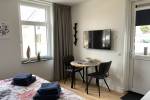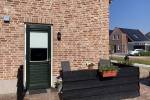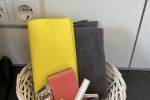 This new, modern furnished two-person studio (completed in 2021) is fully equipped and the beach is within walking distance. Would you like to go to Zoutelande as a couple? Then this is an ideal place to stay. You are here in a quiet part of Zoutelande, yet close to the center.

In the kitchen you will find all utensils to cook for example a tasty breakfast for each other. When the sun is shining, you can lean back in the chairs on the patio. Add a glass of wine, open the booklet ... That is a very nice holiday feeling!

The studio is rented per week in June, July, August, September and during holidays with arrival and departure on Friday. In the mid and low season, a midweek (Monday - Friday) or a long weekend (Friday - Sunday) are possible and different arrangements can be made around the holidays. Weekly prices vary between € 285 and € 525 per week incl. VAT. Additional costs are a tourist tax of € 2.00 p.p.p.n. and final cleaning of € 35, -. For more information, visit www.vakantiehuisduindoorn.nl.
For information and reservation
Fam. Roelse
Leenes Land 24b, Zoutelande
tel. +31 623 091 886
mail.
E-mail
web.
Website
Characteristics
Price indication: €285,00 to €525,00 per week.
Max. 2 personen.
Floor space: ±20 m².
Pets not allowed.
No smoking.
Safebox.
Kitchen
Refrigerator.
Freezer compartment.
Coffee machine.
Water boiler.
Citrus press.
Dishwasher.
Combi microwave.
Media
Wi-Fi internet.
TV.
Foreign TV channels.
Outside
Terrace.
Garden furniture.
Private parking.
Location
Distance to the beach: ±500 m.
Distance to the city centre: ±500 m.
Not on holiday park.
Occupancy rate
October 2021
39
1
2
3
40
4
5
6
7
8
9
10
41
11
12
13
14
15
16
17
42
18
19
20
21
22
23
24
43
25
26
27
28
29
30
31
November 2021
44
1
2
3
4
5
6
7
45
8
9
10
11
12
13
14
46
15
16
17
18
19
20
21
47
22
23
24
25
26
27
28
48
29
30
December 2021
48
1
2
3
4
5
49
6
7
8
9
10
11
12
50
13
14
15
16
17
18
19
51
20
21
22
23
24
25
26
52
27
28
29
30
31
January 2022
52
1
2
01
3
4
5
6
7
8
9
02
10
11
12
13
14
15
16
03
17
18
19
20
21
22
23
04
24
25
26
27
28
29
30
05
31
February 2022
05
1
2
3
4
5
6
06
7
8
9
10
11
12
13
07
14
15
16
17
18
19
20
08
21
22
23
24
25
26
27
09
28
March 2022
09
1
2
3
4
5
6
10
7
8
9
10
11
12
13
11
14
15
16
17
18
19
20
12
21
22
23
24
25
26
27
13
28
29
30
31
April 2022
13
1
2
3
14
4
5
6
7
8
9
10
15
11
12
13
14
15
16
17
16
18
19
20
21
22
23
24
17
25
26
27
28
29
30
May 2022
17
1
18
2
3
4
5
6
7
8
19
9
10
11
12
13
14
15
20
16
17
18
19
20
21
22
21
23
24
25
26
27
28
29
22
30
31
June 2022
22
1
2
3
4
5
23
6
7
8
9
10
11
12
24
13
14
15
16
17
18
19
25
20
21
22
23
24
25
26
26
27
28
29
30
July 2022
26
1
2
3
27
4
5
6
7
8
9
10
28
11
12
13
14
15
16
17
29
18
19
20
21
22
23
24
30
25
26
27
28
29
30
31
August 2022
31
1
2
3
4
5
6
7
32
8
9
10
11
12
13
14
33
15
16
17
18
19
20
21
34
22
23
24
25
26
27
28
35
29
30
31
September 2022
35
1
2
3
4
36
5
6
7
8
9
10
11
37
12
13
14
15
16
17
18
38
19
20
21
22
23
24
25
39
26
27
28
29
30
October 2022
39
1
2
40
3
4
5
6
7
8
9
41
10
11
12
13
14
15
16
42
17
18
19
20
21
22
23
43
24
25
26
27
28
29
30
44
31
November 2022
44
1
2
3
4
5
6
45
7
8
9
10
11
12
13
46
14
15
16
17
18
19
20
47
21
22
23
24
25
26
27
48
28
29
30
December 2022
48
1
2
3
4
49
5
6
7
8
9
10
11
50
12
13
14
15
16
17
18
51
19
20
21
22
23
24
25
52
26
27
28
29
30
31
January 2023
52
1
01
2
3
4
5
6
7
8
02
9
10
11
12
13
14
15
03
16
17
18
19
20
21
22
04
23
24
25
26
27
28
29
05
30
31
Offers and Lastminutes
– : from €455 for €385 per week
Location