Molen Zoutelande - Mill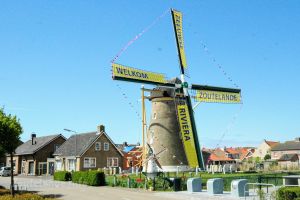 The mill is run by a volunteer miller. If there is sufficient wind, the mill turns on Saturday. The mill is then open to visitors.
This unnamed mill was built in 1722. There is a part of the foundation of the predecessor of the mill can be seen. The mill is owned by the municipality of Veere and restored in 2008.
Furthermore Molen Zoutelande is near the following sights: Catharinakerk (±250 m), Bunker Museum (±700 m), Zoutelande light house (±750 m), Bicycle rental Koppejan (±1,0 km) & Duintop Zoutelande (±1,2 km).
For information:
Molenweg, Zoutelande