Hof Poppendamme - Playground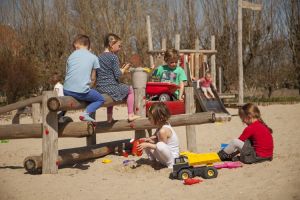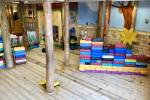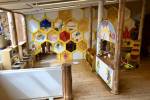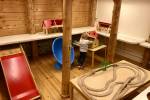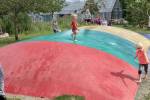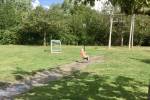 Amidst the Zeeland landscape is a large nature- and paly farm, a place where you can play and romp, in the middle of nature. Children will never have a dull time in the play farm. The farm has a large inside playground. Over 500m2 of fun at the inside playground. That makes Poppendame a great idea when the weather is less than ideal.
You can discover all kinds of things in the many hidden nooks and crannies and games, so you won't get bored soon in our big inside playground. Parents can keep an eye on their children and enjoy a bite or a drink from their table. You can also sit on the large terrace, at a picknick table, in the relax chairs or in the restaurant.
And when you get tired from playing you can always relax at the large cinema, which always plays a movie.
Always free
At Hof Poppendamme no one pays any entry fee! The children can play for free while the parents can keep an eye out whilst enjoying a cup of coffee with cake.
Furthermore Hof Poppendamme is near the following sights: Speelboerderij Mariekerke (±2,1 km) & Playground Meliskerke (±3,5 km).
For information:
Poppendamseweg 3a, Grijpskerke
tel. +31 118 851 890
web.
Website