Swaalingestraat 78 - Studio apartment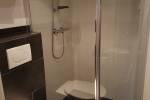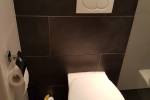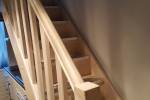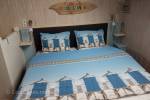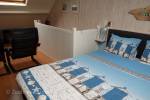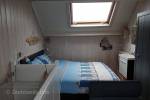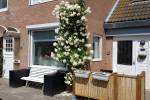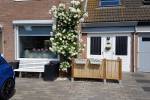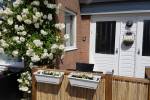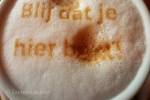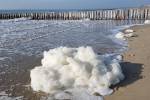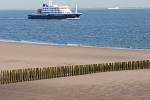 On the edge of the village situated in a quiet residential areas, visit our studio for 2 persons. At walking distance from the sea, beach and the Centre.The studio is on the ground floor of a modern look with a tight schedule with ceramic insulators kitchen, refrigerator, microwave, coffee machine, water cooker. (including cookingware, tableware, cutlery and towels set).An initial running-shower with toilet. bath towels (including use.)Upstairs is equipped with a full decoreted soleirolia section with a Boxspring. (including bed linen), and a brave sofa with LCD TV and D.V.D. player. The studio has central heating, is therefore also suitable for the winter months!
Smoking and Dogs are not allowed!

Price: you can read in Dutch!
Maximaal 2 persons.

Private Parking place.
Email:petrafrancke@zeelandnet.nl
For information and reservation
Jan en Petra Theune
Swaalingestraat 78, Zoutelande
tel. +31 118 562 045
mob. +31 639 129 886
mail.
E-mail
Characteristics
Price indication: €50,00 to €70,00 per night.
Max. 2 personen.
Floor space: ±32 m².
Pets not allowed.
No smoking.
Kitchen
Refrigerator.
Freezer compartment.
Coffee machine.
Water boiler.
Citrus press.
Microwave.
Media
Wi-Fi internet.
TV.
Foreign TV channels.
DVD-player.
Outside
Terrace.
Garden furniture.
Private parking.
Location
Distance to the beach: ±500 m.
Distance to the city centre: ±500 m.
Occupancy rate
September 2021
35
1
2
3
4
5
36
6
7
8
9
10
11
12
37
13
14
15
16
17
18
19
38
20
21
22
23
24
25
26
39
27
28
29
30
October 2021
39
1
2
3
40
4
5
6
7
8
9
10
41
11
12
13
14
15
16
17
42
18
19
20
21
22
23
24
43
25
26
27
28
29
30
31
November 2021
44
1
2
3
4
5
6
7
45
8
9
10
11
12
13
14
46
15
16
17
18
19
20
21
47
22
23
24
25
26
27
28
48
29
30
December 2021
48
1
2
3
4
5
49
6
7
8
9
10
11
12
50
13
14
15
16
17
18
19
51
20
21
22
23
24
25
26
52
27
28
29
30
31
January 2022
52
1
2
01
3
4
5
6
7
8
9
02
10
11
12
13
14
15
16
03
17
18
19
20
21
22
23
04
24
25
26
27
28
29
30
05
31
February 2022
05
1
2
3
4
5
6
06
7
8
9
10
11
12
13
07
14
15
16
17
18
19
20
08
21
22
23
24
25
26
27
09
28
March 2022
09
1
2
3
4
5
6
10
7
8
9
10
11
12
13
11
14
15
16
17
18
19
20
12
21
22
23
24
25
26
27
13
28
29
30
31
April 2022
13
1
2
3
14
4
5
6
7
8
9
10
15
11
12
13
14
15
16
17
16
18
19
20
21
22
23
24
17
25
26
27
28
29
30
May 2022
17
1
18
2
3
4
5
6
7
8
19
9
10
11
12
13
14
15
20
16
17
18
19
20
21
22
21
23
24
25
26
27
28
29
22
30
31
June 2022
22
1
2
3
4
5
23
6
7
8
9
10
11
12
24
13
14
15
16
17
18
19
25
20
21
22
23
24
25
26
26
27
28
29
30
July 2022
26
1
2
3
27
4
5
6
7
8
9
10
28
11
12
13
14
15
16
17
29
18
19
20
21
22
23
24
30
25
26
27
28
29
30
31
August 2022
31
1
2
3
4
5
6
7
32
8
9
10
11
12
13
14
33
15
16
17
18
19
20
21
34
22
23
24
25
26
27
28
35
29
30
31
September 2022
35
1
2
3
4
36
5
6
7
8
9
10
11
37
12
13
14
15
16
17
18
38
19
20
21
22
23
24
25
39
26
27
28
29
30
October 2022
39
1
2
40
3
4
5
6
7
8
9
41
10
11
12
13
14
15
16
42
17
18
19
20
21
22
23
43
24
25
26
27
28
29
30
44
31
November 2022
44
1
2
3
4
5
6
45
7
8
9
10
11
12
13
46
14
15
16
17
18
19
20
47
21
22
23
24
25
26
27
48
28
29
30
December 2022
48
1
2
3
4
49
5
6
7
8
9
10
11
50
12
13
14
15
16
17
18
51
19
20
21
22
23
24
25
52
26
27
28
29
30
31
January 2023
52
1
01
2
3
4
5
6
7
8
02
9
10
11
12
13
14
15
03
16
17
18
19
20
21
22
04
23
24
25
26
27
28
29
05
30
31
Location