Zoet & Zout - Zandput 82 - Cottage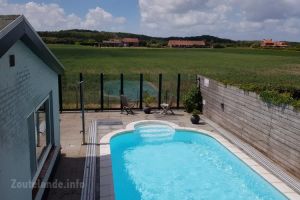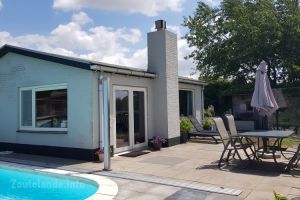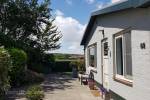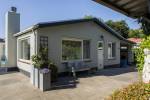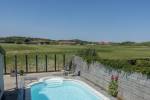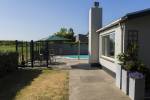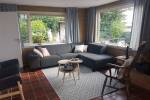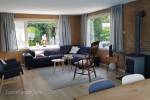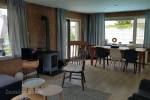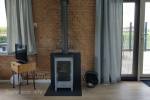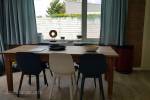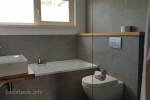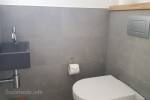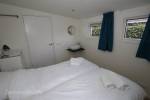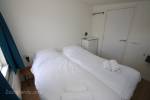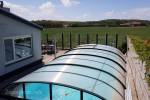 Vrijstaande Vakantiehuis met zwembad op een steenworp van de duinen en strand van Zoutelande. Het huis heeft 3 slaapkamers en 6 bedden waarvan 1 stapelbed. Er is een Badkamer met douche en toilet en er is nog een extra toilet in de grootste slaapkamer. Er is een grote woonkamer met grote tafel, open haard en een keuken met onder andere een afwasmachine. Het huis heeft veel privacy en een geweldig mooie tuin met vrij uitzicht op de duinen van Zoutelande en daar waar de zon onder gaat. Tevens is er een groot zwembad dat geheel af te sluiten is zodat het water heel lang en goed warm blijft.
For information and reservation
Dhr. van Es
Zandput 82, Zoutelande
tel. +31 652 400 860
mob. +49 157 740 906 70
mail.
E-mail
web.
Website
Characteristics
Price indication: €140,00 to €249,00 per night.
Max. 6 personen.

Bedrooms: 3.
Bedden: 3.
Bathrooms: 1.

Floor space: ±95 m².
Pets allowed after consultation.
Washing machine.
Fireplace.
Kitchen
Refrigerator.
Freezer compartment.
Coffee machine.
Water boiler.
Toaster.
Dishwasher.
Oven.
Sanitary
Shower.
Bath.
Whirlpool.
Toilet.
Second toilet.
Sink.
Child Facilities
High chair (child/baby chair).
Campingbed.
Outside
Garden.
Terrace.
Garden furniture.
Car parking place.
BBQ.
Location
Distance to the beach: ±450 m.
By the sea.
On the beach.
Detached.
Occupancy rate
October 2022
39
1
2
40
3
4
5
6
7
8
9
41
10
11
12
13
14
15
16
42
17
18
19
20
21
22
23
43
24
25
26
27
28
29
30
44
31
November 2022
44
1
2
3
4
5
6
45
7
8
9
10
11
12
13
46
14
15
16
17
18
19
20
47
21
22
23
24
25
26
27
48
28
29
30
December 2022
48
1
2
3
4
49
5
6
7
8
9
10
11
50
12
13
14
15
16
17
18
51
19
20
21
22
23
24
25
52
26
27
28
29
30
31
January 2023
52
1
01
2
3
4
5
6
7
8
02
9
10
11
12
13
14
15
03
16
17
18
19
20
21
22
04
23
24
25
26
27
28
29
05
30
31
February 2023
05
1
2
3
4
5
06
6
7
8
9
10
11
12
07
13
14
15
16
17
18
19
08
20
21
22
23
24
25
26
09
27
28
March 2023
09
1
2
3
4
5
10
6
7
8
9
10
11
12
11
13
14
15
16
17
18
19
12
20
21
22
23
24
25
26
13
27
28
29
30
31
April 2023
13
1
2
14
3
4
5
6
7
8
9
15
10
11
12
13
14
15
16
16
17
18
19
20
21
22
23
17
24
25
26
27
28
29
30
May 2023
18
1
2
3
4
5
6
7
19
8
9
10
11
12
13
14
20
15
16
17
18
19
20
21
21
22
23
24
25
26
27
28
22
29
30
31
June 2023
22
1
2
3
4
23
5
6
7
8
9
10
11
24
12
13
14
15
16
17
18
25
19
20
21
22
23
24
25
26
26
27
28
29
30
July 2023
26
1
2
27
3
4
5
6
7
8
9
28
10
11
12
13
14
15
16
29
17
18
19
20
21
22
23
30
24
25
26
27
28
29
30
31
31
August 2023
31
1
2
3
4
5
6
32
7
8
9
10
11
12
13
33
14
15
16
17
18
19
20
34
21
22
23
24
25
26
27
35
28
29
30
31
September 2023
35
1
2
3
36
4
5
6
7
8
9
10
37
11
12
13
14
15
16
17
38
18
19
20
21
22
23
24
39
25
26
27
28
29
30
October 2023
39
1
40
2
3
4
5
6
7
8
41
9
10
11
12
13
14
15
42
16
17
18
19
20
21
22
43
23
24
25
26
27
28
29
44
30
31
November 2023
44
1
2
3
4
5
45
6
7
8
9
10
11
12
46
13
14
15
16
17
18
19
47
20
21
22
23
24
25
26
48
27
28
29
30
December 2023
48
1
2
3
49
4
5
6
7
8
9
10
50
11
12
13
14
15
16
17
51
18
19
20
21
22
23
24
52
25
26
27
28
29
30
31
January 2024
01
1
2
3
4
5
6
7
02
8
9
10
11
12
13
14
03
15
16
17
18
19
20
21
04
22
23
24
25
26
27
28
05
29
30
31
Location