Middelburg Boat Tour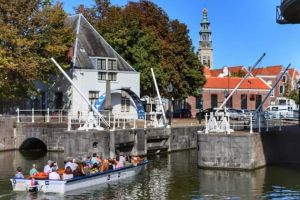 A boat tour on the waters of Middelburg is the perfect way to explore the city comfortably and get to know interesting facts. In an open boat that seats 54 people you go through the canals of Middelburg. During the trip of about 40 ...
Rederij Dijkhuizen
Loskade 45, Middelburg
tel. +31 118 419 367
web.
Website