Pauwtje 4a - Cottage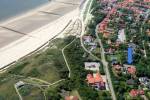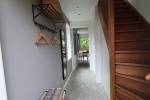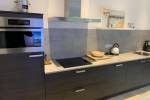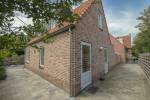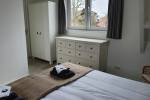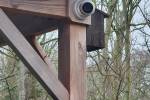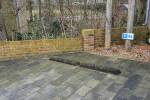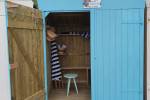 Een nieuwe woning voor 2 tot max. 4 personen (incl. kinderen), met ruime slaapkamer op de eerste verdieping, ligt op nog geen 100m. afstand van de "Zeeuwse Riviera".
De woning beneden is 40m2 en heeft een ruime woonkamer (met TV) en met luxe open keuken voorzien van vaatwasser en wasmachine , hal en toilet en vloerverwarming.
Boven bevindt zich een een ruime slaapkamer met aangrenzend douche en toilet en een kleinere 2e slaapkamer voor max. 2 personen .
Rondom de woning ligt een terras. Het terras op het zuiden is tevens bereikbaar via de schuifdeur in de woonkeuken.
Terrasstoelen zijn aanwezig.

In de woning worden geen huisdieren toegelaten.
Er zijn geen voorzieningen voor kleine kinderen. Voor extra personen en privacy is het ook mogelijk om een kamer bij te reserveren in het Pauwtje 4 . Meer informatie hierover vindt u op www.hetpauwtje.nl

Op 5 min. loopafstand, bevindt zich het dorp, met winkeltjes, café's en restaurantjes.

Voor wie echt tot rust wil komen, is dit de plek bij uitstek. Door de ligging is het een uitgelezen uitvalsbasis voor bv. een fietsroute , een dagje aan het stand, een wandelingen door de duinen, een dagje naar Middelburg, Vlissingen of Veere.

Cultuur , musea , vind men in Veere, Middelburg, Vlissingen, Goes en België( Antwerpen en Gent ). Dit alles in de nabije omgeving.
Brede noordzeestranden en karakteristieke dorpen zijn er in overvloed op het schiereiland Walcheren .

Als de zon het laat afweten, kunt u zich thuis vermaken door bv. zelf te koken in de volledig uitgeruste keuken , tv te kijken , of te ontspannen met een boek en een drankje op de bank .
For information and reservation
Marcel Janse
Pauwtje 4, Zoutelande
tel. +31 653 729 287
mob. 065 500 044 2
mail.
E-mail
web.
Website
Characteristics
Price indication: €500,00 to €1.450,00 per week.
Max. 4 personen.

Bedrooms: 2.
Bedden: 4.
Bathrooms: 1.

Floor space: ±80 m².
Pets not allowed.
No smoking.
Washing machine.
Kitchen
Refrigerator.
Coffee machine.
Water boiler.
Toaster.
Dishwasher.
Oven.
Combi microwave.
Sanitary
Shower.
Sauna.
Second toilet.
Sink.
Media
Wi-Fi internet.
TV.
Foreign TV channels.
Radio.
Outside
Garden.
Terrace.
Garden furniture.
Lounge set.
Car parking place.
Bicycle storage.
Location
Distance to the beach: ±500 m.
Distance to the city centre: ±800 m.
Not on holiday park.
By the sea.
Detached.
Occupancy rate
September 2022
35
1
2
3
4
36
5
6
7
8
9
10
11
37
12
13
14
15
16
17
18
38
19
20
21
22
23
24
25
39
26
27
28
29
30
October 2022
39
1
2
40
3
4
5
6
7
8
9
41
10
11
12
13
14
15
16
42
17
18
19
20
21
22
23
43
24
25
26
27
28
29
30
44
31
November 2022
44
1
2
3
4
5
6
45
7
8
9
10
11
12
13
46
14
15
16
17
18
19
20
47
21
22
23
24
25
26
27
48
28
29
30
December 2022
48
1
2
3
4
49
5
6
7
8
9
10
11
50
12
13
14
15
16
17
18
51
19
20
21
22
23
24
25
52
26
27
28
29
30
31
January 2023
52
1
01
2
3
4
5
6
7
8
02
9
10
11
12
13
14
15
03
16
17
18
19
20
21
22
04
23
24
25
26
27
28
29
05
30
31
February 2023
05
1
2
3
4
5
06
6
7
8
9
10
11
12
07
13
14
15
16
17
18
19
08
20
21
22
23
24
25
26
09
27
28
March 2023
09
1
2
3
4
5
10
6
7
8
9
10
11
12
11
13
14
15
16
17
18
19
12
20
21
22
23
24
25
26
13
27
28
29
30
31
April 2023
13
1
2
14
3
4
5
6
7
8
9
15
10
11
12
13
14
15
16
16
17
18
19
20
21
22
23
17
24
25
26
27
28
29
30
May 2023
18
1
2
3
4
5
6
7
19
8
9
10
11
12
13
14
20
15
16
17
18
19
20
21
21
22
23
24
25
26
27
28
22
29
30
31
June 2023
22
1
2
3
4
23
5
6
7
8
9
10
11
24
12
13
14
15
16
17
18
25
19
20
21
22
23
24
25
26
26
27
28
29
30
July 2023
26
1
2
27
3
4
5
6
7
8
9
28
10
11
12
13
14
15
16
29
17
18
19
20
21
22
23
30
24
25
26
27
28
29
30
31
31
August 2023
31
1
2
3
4
5
6
32
7
8
9
10
11
12
13
33
14
15
16
17
18
19
20
34
21
22
23
24
25
26
27
35
28
29
30
31
September 2023
35
1
2
3
36
4
5
6
7
8
9
10
37
11
12
13
14
15
16
17
38
18
19
20
21
22
23
24
39
25
26
27
28
29
30
October 2023
39
1
40
2
3
4
5
6
7
8
41
9
10
11
12
13
14
15
42
16
17
18
19
20
21
22
43
23
24
25
26
27
28
29
44
30
31
November 2023
44
1
2
3
4
5
45
6
7
8
9
10
11
12
46
13
14
15
16
17
18
19
47
20
21
22
23
24
25
26
48
27
28
29
30
December 2023
48
1
2
3
49
4
5
6
7
8
9
10
50
11
12
13
14
15
16
17
51
18
19
20
21
22
23
24
52
25
26
27
28
29
30
31
January 2024
01
1
2
3
4
5
6
7
02
8
9
10
11
12
13
14
03
15
16
17
18
19
20
21
04
22
23
24
25
26
27
28
05
29
30
31
Location