Stroming 6 - Cottage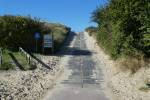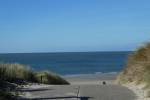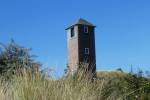 In Zoutelande staat onze compleet ingerichte vrijstaande 6 persoons vakantiebungalow op het vakantiepark KUSTLICHT 1.

De ligging is ideaal, op slechts een paar minuten lopen van de duinen, strand, zee en het gezellige centrum van Zoutelande.

Een prima locatie om te genieten van een heerlijke vakantie!

In onze bungalow mag niet gerookt worden en huisdieren zijn niet toegestaan.

Extra faciliteiten: draadloze internet- en telefoonaansluiting.

U kunt deze vakantiebungalow huren voor een of meerdere weken van vrijdag tot vrijdag.

Voor foto's van onze bungalow, informatie over beschikbaarheid en tarieven kunt U kijken op onze website: www.vakantiebungalowzeeland.nl

Bellen en/of mailen kan natuurlijk ook : tel: 0786162538, 0647500295 of 0647500290
mail: info@jfvanderheiden.nl
For information and reservation
Fam. van der Heiden
Stroming, Zoutelande
tel. +31 786 162 538
mob. +31 647 500 295
mail.
E-mail
web.
Website
Characteristics
Max. 6 personen.
Pets not allowed.
No smoking.
Washing machine.
Fireplace.
Safebox.
Kitchen
Refrigerator.
Freezer compartment.
Coffee machine.
Water boiler.
Toaster.
Citrus press.
Dishwasher.
Oven.
Microwave.
Combi microwave.
Media
Wi-Fi internet.
TV.
Foreign TV channels.
DVD-player.
Radio.
CD-player.
Child Facilities
High chair (child/baby chair).
Campingbed.
Outside
Garden.
Terrace.
Garden furniture.
Private parking.
Storage room.
Location
Distance to the beach: ±500 m.
Distance to the city centre: ±1,0 km.
On holiday park.
By the sea.
Detached.
Occupancy rate
January 2021
53
1
2
3
01
4
5
6
7
8
9
10
02
11
12
13
14
15
16
17
03
18
19
20
21
22
23
24
04
25
26
27
28
29
30
31
February 2021
05
1
2
3
4
5
6
7
06
8
9
10
11
12
13
14
07
15
16
17
18
19
20
21
08
22
23
24
25
26
27
28
March 2021
09
1
2
3
4
5
6
7
10
8
9
10
11
12
13
14
11
15
16
17
18
19
20
21
12
22
23
24
25
26
27
28
13
29
30
31
April 2021
13
1
2
3
4
14
5
6
7
8
9
10
11
15
12
13
14
15
16
17
18
16
19
20
21
22
23
24
25
17
26
27
28
29
30
May 2021
17
1
2
18
3
4
5
6
7
8
9
19
10
11
12
13
14
15
16
20
17
18
19
20
21
22
23
21
24
25
26
27
28
29
30
22
31
June 2021
22
1
2
3
4
5
6
23
7
8
9
10
11
12
13
24
14
15
16
17
18
19
20
25
21
22
23
24
25
26
27
26
28
29
30
July 2021
26
1
2
3
4
27
5
6
7
8
9
10
11
28
12
13
14
15
16
17
18
29
19
20
21
22
23
24
25
30
26
27
28
29
30
31
August 2021
30
1
31
2
3
4
5
6
7
8
32
9
10
11
12
13
14
15
33
16
17
18
19
20
21
22
34
23
24
25
26
27
28
29
35
30
31
September 2021
35
1
2
3
4
5
36
6
7
8
9
10
11
12
37
13
14
15
16
17
18
19
38
20
21
22
23
24
25
26
39
27
28
29
30
October 2021
39
1
2
3
40
4
5
6
7
8
9
10
41
11
12
13
14
15
16
17
42
18
19
20
21
22
23
24
43
25
26
27
28
29
30
31
November 2021
44
1
2
3
4
5
6
7
45
8
9
10
11
12
13
14
46
15
16
17
18
19
20
21
47
22
23
24
25
26
27
28
48
29
30
December 2021
48
1
2
3
4
5
49
6
7
8
9
10
11
12
50
13
14
15
16
17
18
19
51
20
21
22
23
24
25
26
52
27
28
29
30
31
January 2022
52
1
2
01
3
4
5
6
7
8
9
02
10
11
12
13
14
15
16
03
17
18
19
20
21
22
23
04
24
25
26
27
28
29
30
05
31
Location